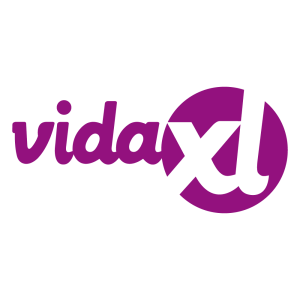 Vida XL
vidaXL is an international online retailer with headquarters in Venlo, The Netherlands. They offer a range of products in categories such as home & garden, furniture, sporting goods, and many more.
Vida XL - with Free Delivery - with Free Returns - Payment, Delivery & Return info
| | |
| --- | --- |
| Delivery information | vidaXL offers free delivery on all products. Delivery time varies by product. |
| Payment information | You can pay with VISA, mastercard, PayPal, American Express credit card or Klarna |
| Payment methods | Mastercard Visa American Express PayPal Klarna Buy Now Pay Later Credit Card |
| Return information | Return is free of charge. Transportation costs for returns is covered by vidaXL only if the customer uses their returns procedure and specific courier. |
Pay with Klarna at Vida XL
It is possible to pay with Klarna at Vida XL.
Reviews
There are no reviews of this shop yet